Danielle: Settling into School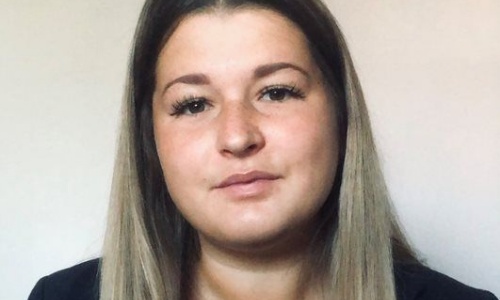 I'm Danielle, a trainee secondary school geography teacher with the LTSA. Times are very strange at the moment with the current COVID-19 pandemic, however fortunately this has not stopped me being able to get first-hand experience of a school.
After securing my place on the LTSA SCITT course and being assigned a main school, the nerves began. I was starting the course straight after finishing my degree and one of my main worries was how young I was. I was worried if I was to teach the sixth formers, they may only be three years between us. However, my mentor soon contacted me and reassured me that many people have this same worry and gave me her own experiences which made me feel better.
The first days were hard. You have so many things going on, staffs names to learn, pupils' names to learn, your timetable, the map of the school, it can seem quite overwhelming, but this doesn't last long, and everyone is in a similar boat. I think that something I learnt very quickly, everyone is having to learn new things, especially in the current situation, so do not be afraid to ask.
As I am writing this, it is approaching the end of the first half term and when I reflect on the past seven weeks, I have already learnt so much. There is so much support provided by both the school and the LTSA. There are times where you do feel overwhelmed especially when you begin to start upping your workload and start to plan and teach more classes, however your mentor and other surrounding contacts will always be able to help. My mentor highlighted the importance of my wellbeing, at first, I was trying to do everything at once and this was just not possible! As a trainee it was important for me to find a balance between my new career and my life, my mentor was so helpful with this balance.
This first term has already taught me so much and I am excited to carry on my journey to becoming a geography teacher with the LTSA.