Fiona: Becoming an LTSA SCITT trainee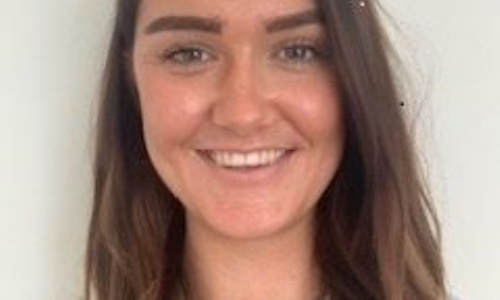 If you had told me a year ago that in a year's time, I would be training to be a Secondary English teacher amidst a global pandemic, I probably wouldn't have believed you!
I previously worked in the student wellbeing sector in a Higher Education Institution, and after years of motivating young adults to achieve their dreams, I had decided it was my turn to do the same - so quit my job and went travelling! On my return to the UK, thanks to the national lockdown part 1, I had a lot of time to reflect on what my true ambitions were, and how I wanted to contribute to society. After lots of self-doubt and almost talking myself out of it on numerous occasions, I applied and was accepted on to the LTSA SCITT programme.
Every day I have been presented with new opportunities that once taken on, have built my confidence and taken me one step closer to being a teacher. Training during a pandemic has had added challenges, but I have had a fantastic mentor and support network from the very start. My mentor has made sure that I am never overwhelmed and the feedback you receive as a trainee is always constructive, supportive, and designed to improve your teaching! The individualisation of this course is what makes it so fantastic – I know that my mentor and the SCITT team are teaching me the way I need to be taught which is a constant reassurance.
With three weeks to go until we break for the Christmas half term, I can honestly say that getting out of my comfort zone and pushing myself to do the thing I was most scared of, probably because it was the thing I actually most wanted, was the best decision I have ever made. The relationships being built with the pupils makes my heart warm every single day, especially when you realise you are successfully teaching!