Lauren: Becoming a SCITT trainee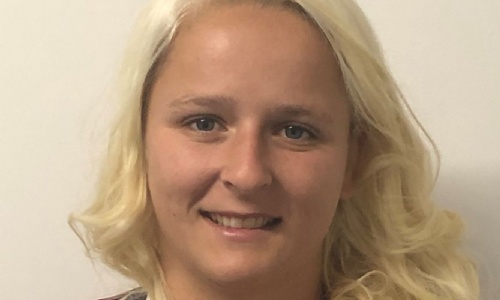 Where does time go! I am now already in my second placement and half way through the whole course!
I cannot believe where the time has gone! It has gone incredibly fast, that's for sure!
From a little girl, I have always wanted to become a teacher. I loved my years in Primary School and had some great teachers who I really aspired to be like. I used to come home from school and continue 'playing schools' with my teddies!
During my time at Sixth Form I did a Child Care Diploma and for this I had to complete 12 hours a week in a school placement. This is really what confirmed to me that I wanted to become a teacher. From this, I went on to University and achieved a BA (Hons) in Education. This course was one day a week in University and the rest of the time was school placement, so again I spent a lot of time being in a school working with some very experienced teachers and some super children. Throughout my time at university I was lucky enough to gain a paid position as a one to one and then a Teaching Assistant so when it came to doing the Teaching Qualification I was then financially unable to do this without being paid. After a lot of searching and enquiring, I found that LTSA SCITT offer a salaried option which I was very fortunate that my school were able to support me through. This however was a very last minute application because my interview was not until the second to last day before the Summer Holidays!
After the summer, I attended the first training session and felt very unsure and worried about what I had signed up for! I was very quickly reassured and made some great friends.
Over the time the amount of teaching has gradually increased and I am really enjoying it. I love coming to work each day and knowing I have made an impact on our future generation. There has been some hard days along the way but it has all been worth it because the good days definitely outweigh the hard ones.
All of the training days have been very useful and beneficial and the staff have been so welcoming and supportive and I would like to say a massive thank you to all of them! Nothing is too much trouble for them and they can't do enough for you, especially when they come out each term for the progress report meetings.
Looking back at the first half of the course now, I do not think I would want to do it any other way. I am very grateful for the experience I have gained in both my main school and my second school placement. I know the second half of this year is going to fly by and we will soon all have our very own class. I would 100% recommend this to anyone wanting to go into the career of teaching and I would definitely say – don't just think about it, go for it, it's never too late!