Emily: My training year with LTSA SCITT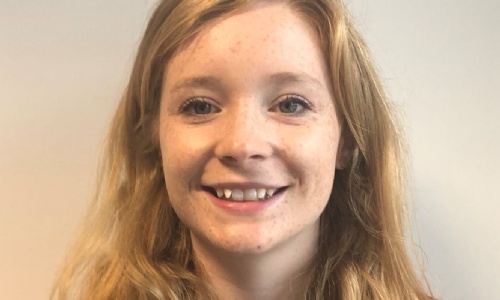 Read our latest trainee blog from Emily, one our secondary science trainees, who reflects on her trainee year and her future career as a teacher. For more information about the LTSA SCITT training programme, please click here.
I'm Emily, a trainee secondary school teacher with LTSA. I am a science teacher, who is a chemistry specialist. As I write this, I am currently sat at home due to the Covid-19 pandemic which has certainly turned my training year on its head. But I'm sure if I can get through my training at this rather turbulent time, then not much should phase me during the coming years in my career.
The LTSA programme is great for getting a lot of hands on experience in the classroom, as we are based in school four days a week. One of the biggest benefits I believe was being in school from day one of the academic year. I attended INSET days at my training school in the first few days of September. Not only did this make me feel like part of the science team from day one, it allowed me to get off to a smooth start with a few of my classes who I met within the first couple of days.
What was great in the first few months of the training program was that we, as trainees, were largely allowed to dictate the pace. Providing we were teaching the required number of lessons per week by Christmas, you could choose with your confidence levels how soon you wanted to get to that number. I was really keen to get started and took over a year 10 class only about two weeks in, but waited until after October half term to fully take over my year 7 and 8 class.
One day a week, we are at the Keyworth Centre, training towards obtaining our PGCE and QTS. In the mornings, we look at academic studies and literature on education, and how this can inform our practice. This contributes towards our PGCE. The afternoon sessions, where we work towards QTS, are a bit more hands on and are the sort of things you can take directly into your classroom. The variety of speakers that we have in, bringing different areas of expertise, allows for us to gain knowledge from people with a wide variety of experience, who have worked in various school settings.
The smaller numbers of the cohort is another benefit of the LTSA programme. With there currently being only 7 science trainees, we have had the opportunity to get to know each other really well and can support each other much better as we know each other personally. Our science trainee Whatsapp group chat is usually the first place I go if I need any advice or support regarding my teaching. Us science trainees have had a great time together at our subject training days which I believe are the best part of the LTSA training programme. Once per half-term, we have a day where it is just us science trainees that get together with an experienced science teacher and chat through the best ways to teach the curriculum. These have been an excellent opportunity to practice the required practicals for GCSE science.
Even since schools have been closed due to Covid-19, the LTSA have been regularly keeping in touch to keep us up to date on the situation, particularly regarding how we will obtain QTS. They check in to make sure we are doing alright and that our schools aren't putting pressure on us (we're only trainees!). They have put together a collection of online training resources so that we can continue to develop our practise, it's just a shame that we don't have the opportunity to try these new ideas out in the classroom at the moment.
I am enjoying my training year with LTSA and I would recommend them to anyone considering training to become a teacher. My time in the classroom may have been cut short, but I'm looking forward to getting back to it, whenever that may be.